---
Meet and Greet Your New Teacher
August 10, 2021 @ 8:00 am

-

9:00 am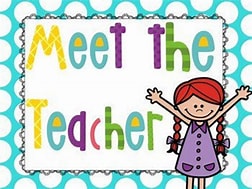 Please join us to meet your child's new teacher on Tuesday, August 10th! In the past, this event has taken place behind the library. This year, teachers will each be at their classroom door and will meet with students and parents at the doorway of the classroom. Although we will be primarily outside, please wear masks and honor social distancing.
Based on the first letter of your last name, please come during this time frame suggested below:
8a.m. A-F
8:15 G-L
8:30 M-Q
8:45 R-Z
The "Meet and Greet Your New Teacher" event is optional and provides an opportunity for brief connection, helps students to find their classroom, and where their line will be located before school begins. For families who are unable to bring a student to the "Meet and Greet," please rest assured that many staff will be available to assist students the first day of school to help them know exactly where to go and will even walk students to class if they need support.
---